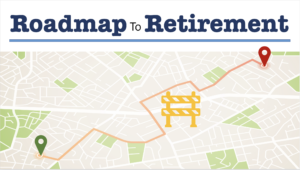 Takeaway: Same money, less buying power.
If you've shopped at the grocery store, fueled up at the pump, or had work done at your home, you have experienced first-hand that the prices of goods and services can go up over time.
My younger son's first car was a Mustang. When Ford first introduced the Mustang in 1964, the sticker price was $2,368. Today, the Mustang starts at nearly $27,000 and can quickly go up to more than $70,000 for a more top-of-the-line version.
Whether it's wants or needs, inflation can really change the cost of things.
When thinking about how much money to try to save and invest for retirement, one of the tricky parts is planning on the future cost of things we normally purchase. How much will this item or that cost in 10 years, 20 years, or 30 years?
What impact can inflation have?
Based on different inflation rates, how frequently will your income need to DOUBLE to maintain your standard of living? How long until your $50,000 will need to be $100,000 simply to maintain your standard of living?
6% Inflation Rate –> 12 Years
4% Inflation Rate –> 18 Years
3% Inflation Rate –> 24 Years
2% Inflation Rate –> 36 Years
You need a plan that appropriately adjusts for inflation without putting the remainder of your nest egg in jeopardy when depleting assets.
ACTION ITEMS:
Do you have a well-planned, diversified approach to mitigate the damaging effects of inflation over time?
Does your plan combine the right growth and income products to generate rising retirement income to combat inflation?
To get started on your Roadmap to Retirement, request an appointment by calling our team at (877) 313-4080 or going online at www.equity1inc.com/contact.
Home Office:
1407 Stephanie Way
Suite C
Chesapeake, VA 23320
Richmond Office
Regus Offices – West End
3900 Westerre Parkway
Building 3, Suite 300
Richmond, VA 23233
Newport News Office
Regus Offices – City Center at Oyster Point
11815 Fountain Way, Suite 300
Newport News, VA 23606
Phone:
Phone: 757-313-4080
Toll Free: 877-313-4080
Fax: 757-313-4083