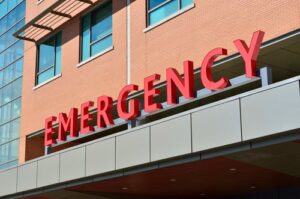 Unless you've turn off your phone and avoided grocery stores to notice the surprising lack of toilet paper, you've undoubtedly heard about the coronavirus (or COVID-19). While the government, businesses, and individuals continue to figure out how to deal with this issue, it's important to keep a number of things in mind:
Don't Forget the Basics
Remember what your parents and teachers always advised: (1) regularly (and thoroughly) wash your hands, (2) if you aren't feeling well, stay home (this is one instance where we will appreciate you not sharing), (3) take the necessary precautions to avoid unnecessary contact, particularly if you are at risk to be more susceptible to contracting the coronavirus.
Take Time to Fact Check
The hysteria that has come as a result of the coronavirus outbreak has led many people to fall into the trap of believing everything they read instead of taking a breath and figuring out what is real and what is hype.
Just because someone shares something on Facebook does not mean its true. Go to reputable sources (like https://www.cdc.gov/) for the latest information and suggestions.
The Importance of Having an Emergency Fund
One of the reasons we help people get out of bad debt and save an emergency fund is to help during uncertain times. Keep in mind, we recommend having at least 3-6 months of your expenses saved in case emergencies or other life circumstances arise.
If you haven't put money away for an emergency fund, you need to do so. By establishing this sound financial practice, you can have some comfort when there are numerous questions about what will happen in the coming days.
Have the Right Perspective on Your Retirement Savings
When it comes to investing, we tend to have financial amnesia about market volatility. For more than the last decade, we have enjoyed prosperous times. The last couple weeks have been a roller coaster of market activity with each new headline.
A successful retirement plan should give you the protection you need to not only survive, but thrive, even in uncertain times. When you're younger, you have the benefit of time to help you bounce back from a major market drop-off. When you get closer to retirement, however, you lose the benefit of time and probably shouldn't stay invested like you were in your 30s and 40s. You need a plan based on sound financial principles that work for you.
Don't operate from a place of fear and panic. Understand the facts and make thoughtful decisions based on your needs and priorities.
Home Office:
1407 Stephanie Way
Suite C
Chesapeake, VA 23320
Richmond Office
Regus Offices – West End
3900 Westerre Parkway
Building 3, Suite 300
Richmond, VA 23233
Newport News Office
Regus Offices – City Center at Oyster Point
11815 Fountain Way, Suite 300
Newport News, VA 23606
Phone:
Phone: 757-313-4080
Toll Free: 877-313-4080
Fax: 757-313-4083