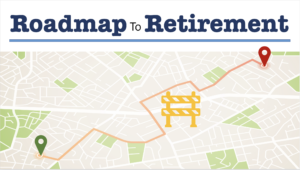 Takeaway: Expect the unexpected
Even with the best preparations, there are still unexpected costs that happen during your travels. Sometimes you get a flat tire, or a warning light comes on that needs to be addressed.
The same thing happens when it comes to your retirement savings and healthcare expenses. Healthcare costs continue to be one of the largest, most unpredictable expenses in retirement. According to one study, a healthy 65-year old couple can expect to pay over $12,000 in out-of-pocket healthcare expenses; by 85, the price tag increases to over $35,000.[1]
When it comes to the cost of long-term care events, the cost can be even more dramatic. The national annual median cost for a private room in a nursing home exceeds $92,000.[2]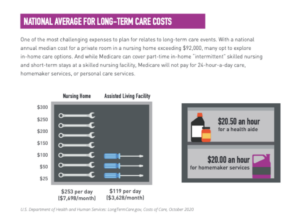 As you build your retirement income strategy, it is important to understand how paying for future healthcare expenses fits into your strategy. Keep in mind that healthcare utilization, and therefore costs, tends to increase as retirees age.
It may also be worth exploring insurance products that can help offset unexpected healthcare expenses.
ACTION ITEM:
Think about the type of care you would like to receive.
Consider how your current financial plan will enable you to receive the care you need.
To get started on your Roadmap to Retirement, request an appointment by calling our team at (877) 313-4080 or going online at www.equity1inc.com/contact.
[1] HealthView Services, "2019 Retirement Healthcare Costs Brief"
[2] U.S. Department of Health and Human Services: LongTermCare.gov, "Cost of Care, October 2020"
Home Office:
1407 Stephanie Way
Suite C
Chesapeake, VA 23320
Richmond Office
Regus Offices – West End
3900 Westerre Parkway
Building 3, Suite 300
Richmond, VA 23233
Newport News Office
Regus Offices – City Center at Oyster Point
11815 Fountain Way, Suite 300
Newport News, VA 23606
Phone:
Phone: 757-313-4080
Toll Free: 877-313-4080
Fax: 757-313-4083